In the mid to late 1800s a man named Louis Ferdinand Freiherr von Eberstein edited and/or authored several large books (hundreds of pages each) regarding the Geneaology of the Ebersteins. They are written in German.
Google has scanned several of these books as part of it's project to scan old books from libraries. They are as follows:
Urkundliche Nachträge
Edit
Urkundliche Nachträge zu ben geschichtlichen Nachrichten von dem reichsritterlichen Geschlechte Eberstein vom Eberstein auf der Rhön. An extremely, extremely rough translation would be "Documentary Supplements to the Historical News of the Noble House Eberstein, the Eberstein of the Rhön". Rhön, the mountainous area.
Urkundliche Nachträge. . . , Volume 3, 1880
Urkundliche Nachträge. . . , Volume 5, 1885
Urkundliche Nachträge. . . , Volume 6, 1887
The books also have very nice versions of the family crest at the front of the books. For example: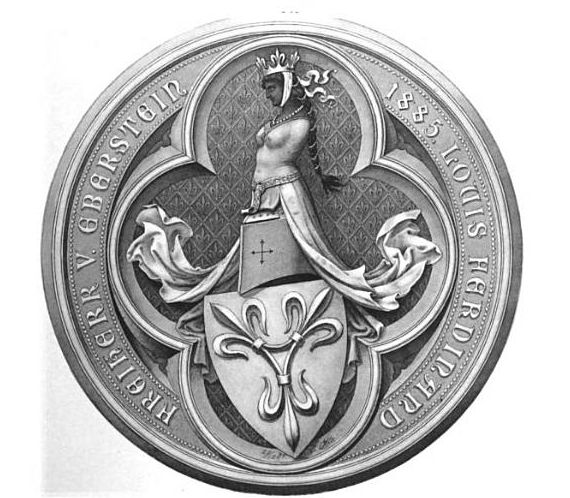 Geschichte der Freiherren von Eberstein, or, History of the Barons von Eberstein. 1865
Beschreibung der Kriegsthaten des General-Feldmarschalls Ernst Albrecht von Eberstein (geb 1605 t 1676), or, roughly, Description of the War Acts of General Fieldmarschall Ernst Albrecht von Eberstein, born 1605 died 1676.